CompTIA Network+ Routing Labs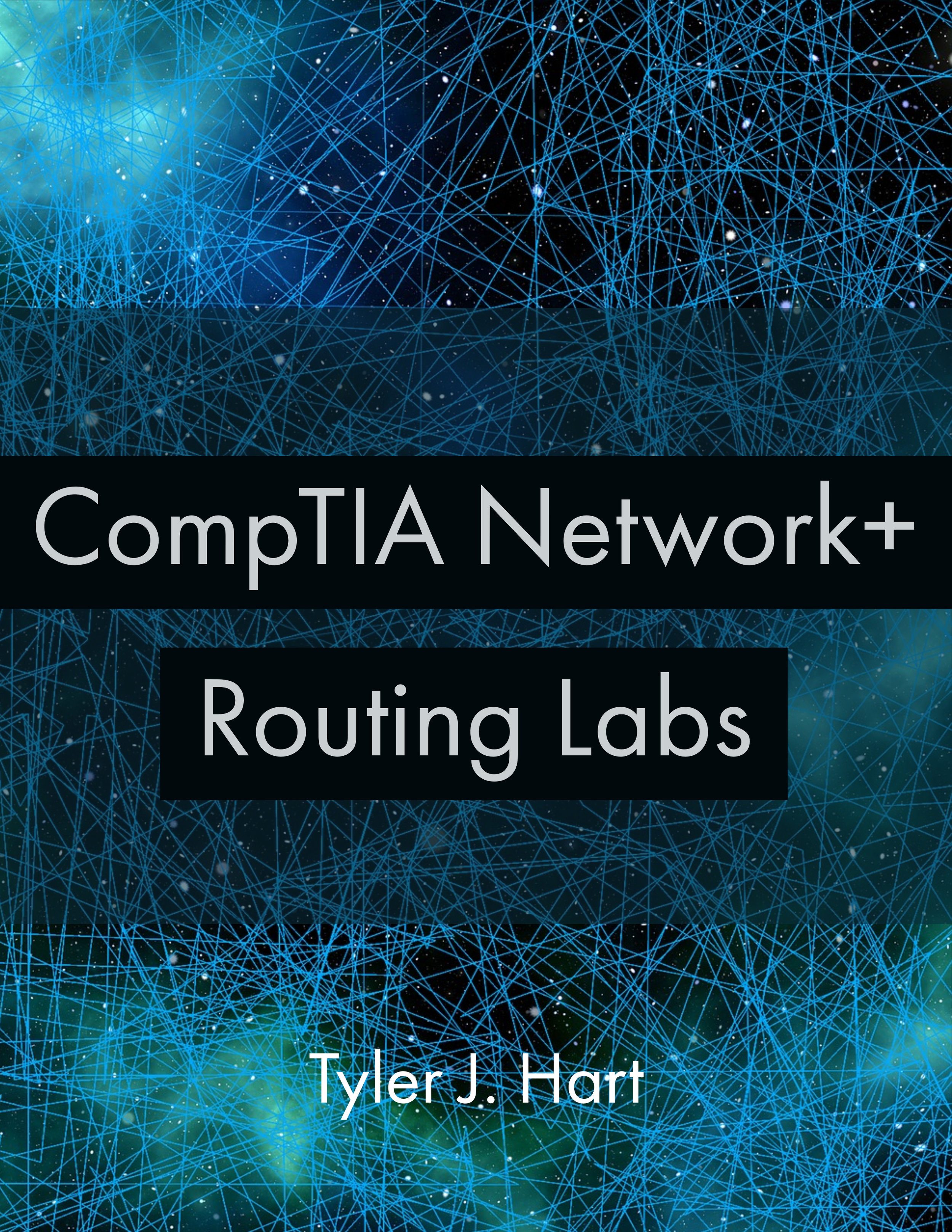 CompTIA Network+ Routing Labs
CompTIA Network+ Routing Labs by Tyler Hart is the first practical, hands-on lab guide tailored for CompTIA Network+ N10-007 objectives. Using virtualized, open source routers it's possible for us to create real enterprise networks and get hands-on experience while studying for the Network+ certification. All of it can be run on a typical laptop or desktop with free and open source software - no additional hardware or software needs to be purchased.
This book provides step-by-step directions as if you're working directly with the author while setting up a multi-site enterprise network. It guides you through setting up virtual networks, installing routers, applying IP addresses, and configuring routing. We configure these types of routing and protocols while working through the book:
Default

Static

RIP

OSPF

Multi-Area OSPF

Internal BGP (iBGP)

External BGP (eBGP)
For each chapter there are step-by-step directions, followed up with detailed explanations and router command summaries. The handy summary of commands at the end of each chapter allows you to copy-paste commands to get up and running quickly.